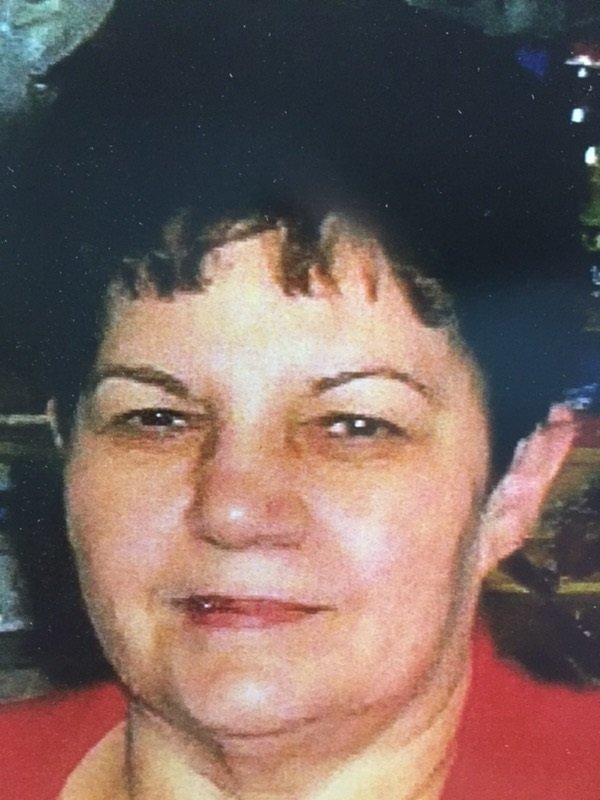 Obituary of Bernie Black
BLACK, Bernie – (1934-2019) Passed away peacefully at the Chapleau Health Services with her family by her side on Thursday, May 30, 2019. Beloved wife of the late Melvin Black and the late Edwin Black. Loving mother of Wayne Black (late Lisette), Merina Demers (Mike Leclair), Earl Black, Katherine Churchill (Bruce) and George Black (Monique). Loving grandmother of Christine, Roxanne, Melissa, Dwayne, Claude Jr., Donna, Bruce Jr., Ryden, Jason, Sarah, Sabrina and Justin. Proud great grandmother of Michael, Dominique, Kimberly, Brittany, Alexa, Ethan, Landon, Logan, Nevaeh, Caleb, Darian, Jaiden, Sierra, Paige, Cadence, Kyra, Zoe, Mason. Great great grandmother of Lisette, Arya and Lily. Dear sister of Mae MacDonald (late Joseph), late William Chapados (late Mabel), late Merina Pineault (late Roger), late Irene Burns (Robert), Archie Chapados (late Susan) and the late John Chapados. Bernie will be lovingly remembered by her many nieces and nephews. Bernie will be sadly missed by her family, many friends and the people of Chapleau. She was a faithful CWL member for many years. A memorial mass will be held at the Sacred Heart Church on Saturday June 15, 2019 at 11:00 a.m. with Reverend Sebastien Groleau officiating. Memorial donations made to the Sacred Heart Church or to the Chapleau General Hospital Foundation would be greatly appreciated by the family. (Arrangements entrusted to the Kerry Funeral Home, Wawa, 1-800-439-4937). www.kerryfuneralhome.ca
It's so hard for me to articulate the way I am feeling at this moment. My family has lost its matriarch. Bernie Black ❤ my grandmother passed away late last night. I knew this day would come eventually, it was inevitable. But I was still not ready to let her go. I prayed that she would pull through. God called her home and her being the woman of faith that she was, she obeyed. And although my heart is laden with sadness I also feel so very blessed to have been in her presence for as long as I was. She was the rock of our family, the glue that held it together. She loved so fiercely. Truly unconditional. Her selflessness was beyond measure and anybody that was lucky enough to have known her would surely agree. She was one of a kind. An angel in disguise. My every breath is now heavy with the thought of her and my entire family, I love you all so much. Be strong. I love you grandma. Rest in paradise…
Written by Claude Demers Jr.
RIP Grandma we all love you so very much. My grandma was the most special person I have ever known. If you had the pleasure to know her you would most likely agree with me. She touched so many hearts in a way I'd imagine only a saint could, if you believe or want to believe in heaven, you can guarantee she's there. She loved her family more than anything and they will always remember her love and her choice to choose good over evil, she chose to live by Gods rules, and set an example that made us all see the good in people and helped shape us into the people we are today. Loving, honest, hardworking and close family. I will always miss her, she's in my thoughts and prayers all of the time, she always was and always will be the reason why I choose good. I had a special relationship with my grandma, I've always been proud of. (I guess most of us did), memories trickle down my cheek from my eyes. She was everything to me and I've dreaded this day long before I even knew that people do pass on. She has loved me since I was born and I loved her my whole life. I will never forget who she was to me, she really was everything good. She did not have envy, she did not have jealousy and she gave everything she could to whoever needed it the most and then she gave more. She had a heart of gold to the people and the people loved her for it. She loved her family fiercely and that was the heart and soul of it and always will be. As a young girl, I think she was 11, with no money, she taught herself mathematics to help feed her family and then calculus as years progressed to feed her own family and she always did. She worked hard all her life and never complained once and when we fell she would pick us up again, "just take it one day at a time" she would say and everything always worked out, she was a beacon of hope. She taught us how to stick together and kept us together. She taught us to believe in heaven and our Father. I mean her most famous quotes are "praise the Lord" and "Hollay Christmas cake". I knew what she was thinking and she knew how I was feeling, we knew each other inside and out. My only regret is not spending everyday with her because she meant more to me than any words could ever say. She was everything good in life and there was nothing more comforting or rewarding then being in the presence of my Grandma. I truly will miss her every second of everyday as will many. In every moment of joy or sadness, in every moment of prayer and everything in between and beyond this existence or world, she will always be there with me and I will never let her go. I love her so much more than should be allowed because love like this shouldn't hurt so much, but then again, love like this shouldn't exist at all but it does. If I can turn out to be even half of what my grandma was on earth…a symbol of love and peace, I will see her again and so will you in the promised land, at the gates waiting to welcome her loved ones, with our Father in heaven. I love you grandma, my heart, my angel, Mrs. Bernadette Black – mother, grandmother, ggrandmother, gggrandmother, aunt, cousin, sister, daughter and friend to many will forever be missed and always loved by us all forever and ever we love you Grandma. I love you grandma.
Written by Bruce Churchill Jr.
To plant a tree in memory of Bernie Black, please visit Tribute Store
Memorial Mass
11:00 am - 11:45 am
Saturday, June 15, 2019
Sacred Heart Church
26 Lorne Street North
Chapleau, Ontario, Canada
Share Your Memory of
Bernie
About Us

For over thirty years, along with our predecessors, the Gilmartin and Lynett Families, we have strived to provide the highest quality of service along with fair costs to the families we serve.

Our Location

140 Churchill Ave
Wawa, Ontario P0S 1K0
Phone: (705) 856-7340 or 1-800-439-4937

10 Young St., Chapleau, ON P0M 1K0

Quick Links

---